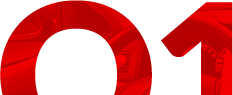 WHY CHOOSE
RECOIL RACING?
Competitive prices

---
Our prices and quality will beat any competitor out there. Just give us a call to compare quotes.
15+ years of experience

---
Recoil Racing is, without question, the most forward-thinking high-performance shop in the industry. Capable of building streetcars, dragcars, to hypercars.
---
Industry leading

---
Our team has proven experience, trust, and dedication which are attributes that give us the edge over the rest in the high-performance industry!
Quality builds

---
Recoil has a decade of research and development. We've developed high-performance packages tailored to maximize gains.

WHAT CAN RECOIL RACING DO FOR YOU?
---

Feel free to give us a call us with any questions you have. We are always here to answer any questions.
Our address
Visit our Texas facility:
19702 Alford Rd.
Magnolia, TX 77355 USA
Contact info
Let's discuss your needs and tailor a custom package to suit your budget and needs! Drop us an e-mail:
e-mail: info[at]recoilracing.com